(Market News) Minneapolis, Minnesota.  
Another violent protest is taking place in Minneapolis, Minnesota after a controversial police shooting led to the death of another black man, Amir Locke.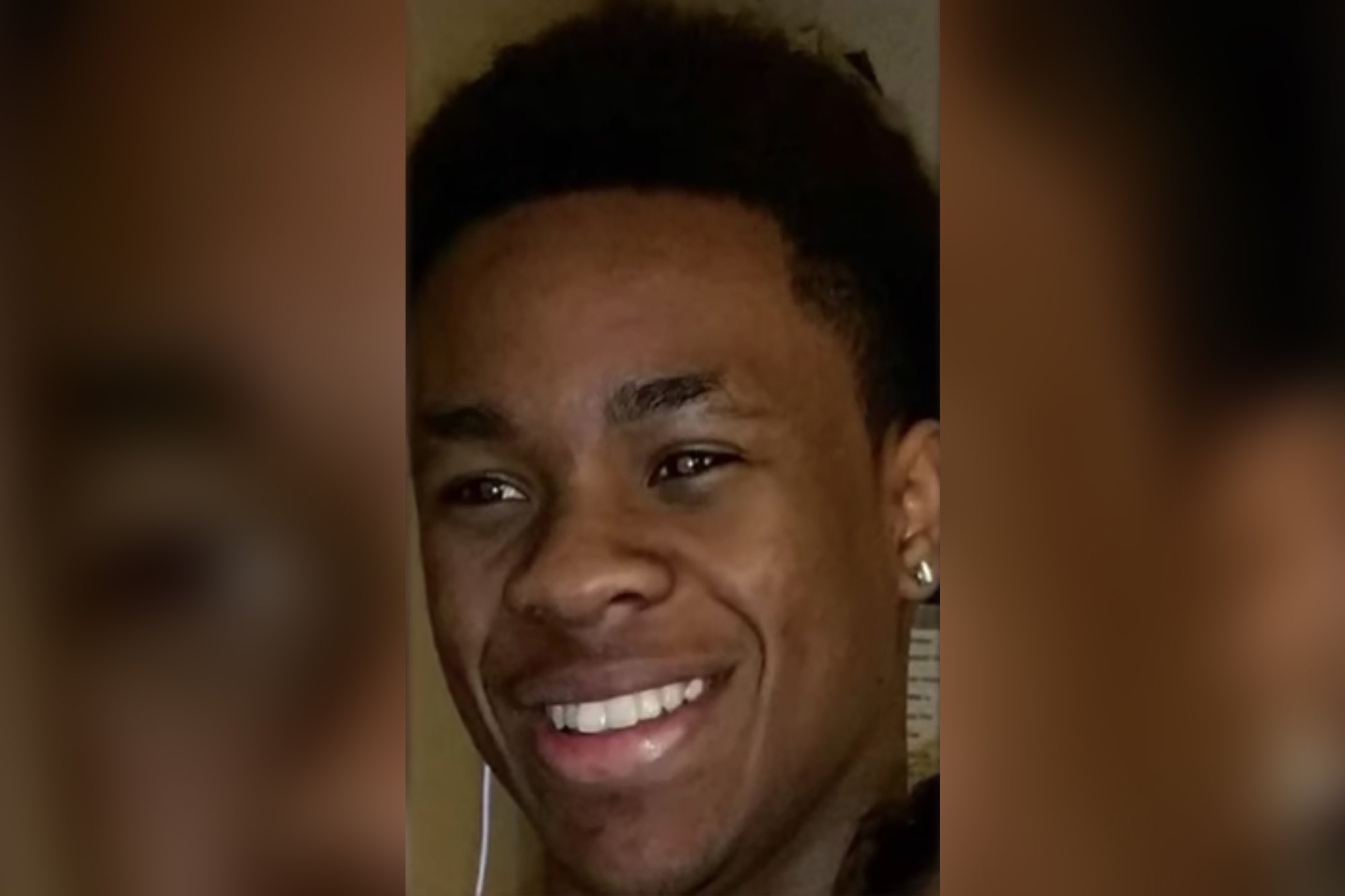 HOW IT HAPPENED.
SWAT officers killed Amir Locke on Wednesday seconds after they burst into an apartment to serve a no-knock warrant.
The 22 year-old black male was killed moments after the Minneapolis Swat team burst into his apartment to serve a warrant.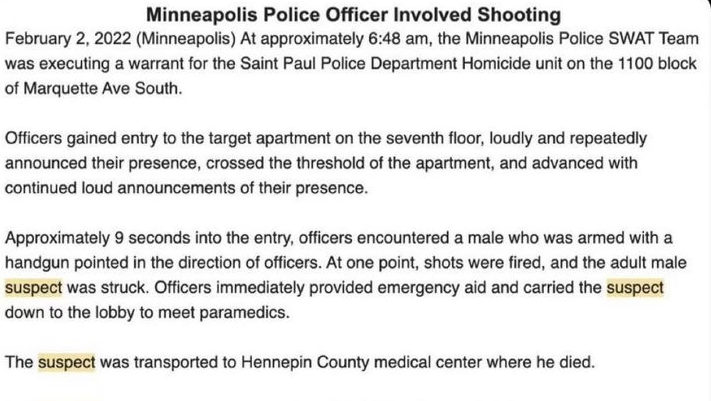 Here's the scene right now in downtown Minneapolis, where dozens are gathered for a car caravan in the wake of the killing of Amir Locke by Minneapolis Police. Those we spoke with are calling for the immediate firing and criminal charges for officer Mark Hanneman. #WCCO pic.twitter.com/FvZvy5J6h5

— Adam Duxter (@AdamDuxter) February 5, 2022
Another Video
Protesters are currently taking to the streets of #Minneapolis after viewing video of #AmirLocke being shot by Police while sleeping in his home.

#AmirLocke #Minneapolis #BlackLivesMatter #protests pic.twitter.com/PrIzPnVri2

— Chaudhary Parvez (@ChaudharyParvez) February 5, 2022
Seconds before police killed him Wednesday morning, Locke appeared to be asleep on a couch, under a blanket. The video from an officer-worn camera shows that Locke, who is Black, had a gun in his hand. But both the authorities and Locke's attorneys agree that he was not the subject of the warrant that police were attempting to execute. NPR News Reported.
MINESSOTA ATTORNEY GENERAL RELEASED STATEMENTS.
The Attorney General of Minnesota , General Keith Ellison has called for a swift investigation with the following statement posted to his twitter account.
I promise the Locke family and all Minnesotans that we will work with the Hennepin County Attorney's Office to conduct a fair and thorough review of the BCA investigation and that we will be guided by the values of accountability and transparency. (2/3)

— Attorney General Keith Ellison (@AGEllison) February 4, 2022
THE CONTROVIAN NO KNOCK LAW.
Last year Minnesota passed a police reform bill that included restrictions on no-knock warrants. This week in Minnesota Amir Locke was murdered in his bed by police acting on a no-knock warrant.
Amir Locke was 22 years old, wrapped in a blanket, asleep on a couch when Minneapolis police stormed in and executed him within 9 seconds of executing their No Knock warrant.
The body cam footage depicts Amir Locke waking up not from a knock at the door but from armed men screaming at him from inside the apartment. It is clear he had no time to process what was happening nor who was doing it.
It was not clear as at the time of this reporting if Amir Locke has criminal record or history.
REACTIIONS FROM THE GENERAL PUBLIC.
There has been outrage on social media after news of the killing on Amir Locke. Many people took to social media to voice their anger and frustration.
Here are some reactions captured on social media.
A lady who identified her self as Brown Sugar on twitter wrote
Here we go again another young Black man in a his home

sleep killed by police

with a

no

knock

warrant.His name is

Amir

Locke

.. His father speaking with Don Lemon stated he had conversations with

Amir

about not wearing hats

& hoodies .. Why not every other race can
And another person with the user name Street Son wrote
There's no damn way to excuse the execution of

Amir

Locke

! I'm so sick of law enforcement treating black men as fucking targets at a shooting range!

No

knock

warrants needs to be outlawed! Now, another INNOCENT, young black man's life is gone!
Reacting to the news, Chandra Renee wrote.
Minneapolis police just killed another of our OWN!!! I'm tired of this!! So called "

no

knock

warrant" I HATE THE POLICE!!! Say HIS name!!

Amir

Locke

!!! Rotten bastards used a key and went into the apartment and killed this baby!!!